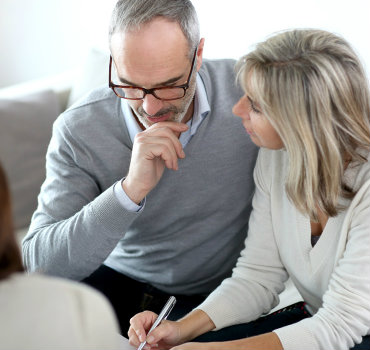 Wealth management and trust administration are, undoubtedly, complex and challenging decisions. Drawing on a tradition of excellence, personal service and superior investment advice, our experts help navigate the process so you can grow and preserve your significant assets. As a corporate fiduciary, we provide our clients:
Local, trusted and qualified professionals with sound advice.

Diverse products and personalized service with customized solutions designed to build, preserve, and transfer wealth.

Objectivity and impartiality to help minimize or eliminate potential conflicts.

Procedures based on facts and laws, not emotions, delivering quality, unbiased performance.

Continuity and stability for long-term relationships not only focused on today, but also future generations.

Sound investments with a consistent record of performance and a history of disciplined actions through clearly defined goals and objectives.

Legal and regulatory oversight to maximize benefits to the client while minimizing risk.

Regular, ongoing accounting and reporting with attention to administrative detail and quick response to related inquiries.
Some products and services offered by Centennial BANK Wealth Management are…
Not FDIC Insured
Not Bank Guaranteed
May Lose Value
Not Guaranteed by any Government Agency
Not a Bank Deposit